The founders of Used Panties Shop saw a lack of standards, consistency, and class offered by the other services in the used panty market. They started their own used panties business, but made it their mission to seek out used panties from the top percentile of sexiest, independent, discreet women. To ensure our customers always receive an exclusive product, Used Panties Shop strictly screens the women who wear our used panty collections to assure they meet our standards, so our customers receive the most exclusive used panties in the market. Each used panty collection release is limited and when we sell out of a used panty collection, we do not re-stock with the same model, so there is always a new experience for you to enjoy.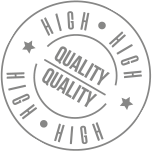 The founders of Used Panties Shop are used panty connoisseurs. They wanted to provide premium and exclusive panty collections worn by women who were so beautiful and sexy, others did not have access to, let alone have access to their used panties. The founders began networking with independent and discreet women in the adult industry. Most importantly, since the founders have spent years diligently networking in the "independent" portion of the adult industry, they had access to the the top percentile of sexy, beautiful, and independent women. The founders wanted to create a sleek, high end, easy to use platform, where the customer could order the most exclusive used panties on the market with the click of a button.
Used Panties Shop provides a classy, elegant, and unique experience for used panty lovers. We specialize in used panties, and seek out the sexiest women to wear our collections, so our customers experience a premium product that others in the market cannot provide.
What our customers say about us
The used panties I ordered came in the mail today and I am really happy with my purchase. I went with black used panties worn for 24 hours and they.
I received the used panties I ordered today in the mail. The package arrived swiftly and it was discreet as described. I live with other people, so.
This is hands down, the best company in the used panties market! The used panties offered are addicting and I will be ordering more in the future.
I ordered multiple used panties from the collections offered and all of them satisfied my fantasies. I could see the dried cum on the used panties.
I have used other websites to order used panties in the past, but none like Used Panties Shop! Their website is modern, easy to navigate, and I keep.